On this page you will find news about Charles Mossop's most recent publication. In addition, you can find links to the web sites of some of my favorite authors. Check them out and enjoy their novels and stories!
CHECK OUT THIS FREE OFFER
Go to
http://www.freewebs.com/themuseonwriting/
and learn about the valuable resource book
The Muse on Writing,
and download your FREE sample chapter
TODAY
. This comprehensive book should be in every writer's reference library.
NEW PUBLICATIONS
Magistrate Lin and the Commercial Venture
In the April/May 2007 issue of Futures Mystery Anthology Magazine
Go to
http://www.fmam.biz/
and meet Magistrate Lin Jiang, a crime-fighting Confucian scholar of the MIing Dynasty. See how he solves the baffling case of a murdered merchant by going into business after examining some spilled tea.
Captain Square and the Wrong Man
A story from Amazon Shorts
Another in the series of Captain Square mysteries, this story is one of murder, intirgue and mistaken identity. Captain Square, of His Britannic Majesty's Frigate Tudor follows the trail of a killer, but does it lead him astray?
To order this story from Amazon Shorts, click on the image below.
Aleatory's Junction
Double Dragon Publishing
Click on the banner below to find out about Aleatory's Junction, an anthology of superb short stories about a small New England town and its mysterious and wonderful secrets. Order today and read my short story The Other Side of the Bridge.

Captain Square and the Admiral's Daughter
A Story from Amazon Shorts
This is a short mystery story set aboard a British Frigate during the Napoleonic Wars. It can be downloaded (in the US only, I'm afraid) by clicking on the image below .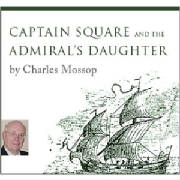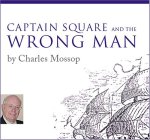 FAVORITE AUTHORS
Lea Schizas
Lea is an author, reviewer and editor who has published novels and short stories for children and adults. Visit her excellent site and learn nore about this prolific writer and her work.
Kathe Gogolewski
Kathe is another prolific author who has written novels and short stories for both children and adults. Find out more and check out all the resources available on her
site.
Raymond Grant
Ray Grant is a writer of poetry, short stories and novels, and has also produced anthologies of flash fiction. His site is full o finformation on his writing and other resources.
Katie Hines
Katie writes books and stories for children. Visit her amazing site and learn more about what she does. While you're there, don't forget to check out the FREE CD!
Gloria Watts
Check out Gloria's site and find out about her stories while listening to the cool misuc. Read some of Gloria's stories - I guarantee you won't be disappointed.
Car Connor
Go over to this site and meet Car Connor, author and poet. Read some of her stories and poems, and delight in her flights of imagination